We hosted our second Eventim Scandinavia Pitstop June 3rd. This was a one hour online inspirational webinar where leading industry experts spoke about re-opening strategies and best practices during Covid-19.
Covid-19 continues to have a major effect on all of us in the live industry, whether it is performing arts, concerts, festivals, theater, comedy or sports. As governments across Europe slowly ease the restrictions, allowing for smaller public events, many of us are faced with the challenge of re-opening our doors while ensuring the safety of our guests.
Program
CHRISTIAN FOLDEN LUND – COO BC Hospitality Group, and Chairman of the Board, Roskilde Festival
Topic: «How to re-open a venue in compliance with Covid-19 regulations»
Christian will share his insights on how one of the largest venues in Scandinavia, "Bella Center", are planning events during and after Covid-19.
ASGER FLYGARE BECH-THOMSEN – CEO for Nordisk Film Cinemas
Topic: "Learnings from the recent re-opening of cinemas following Covid-19"
Asger will speak about Nordisk Film's experience and best practices from the recent reopening of cinemas in Norway.
Speakers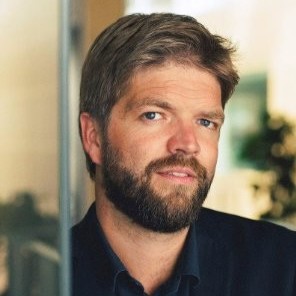 Christian Folden Lund works as Group CCO for BC Hospitality Group, that runs three international hotels and the convention center Bella Center. Christian has a background within media and entertainment and holds several positions as board member and is Chairman of the Board at Fonden Roskilde Festival.

Asger Flygare Bech-Thomsen has been with Nordisk Film since 2008, first as Development Director, then as COO from 2013, and since 2017 as CEO for Nordisk Film Cinemas. Nordisk Film Cinemas is the market leader in Denmark with 23 cinemas and in Norway with 21 cinemas. Every year, Nordisk Film welcomes over 10 million cinema guests to their cinema multiplexes.